Here's an amazing article written by the great Isamu Jordan (RIP) in The Spokesman-Review in 2004. It was the first and last time a reviewer favorably compared my music to Tupac Shakur's.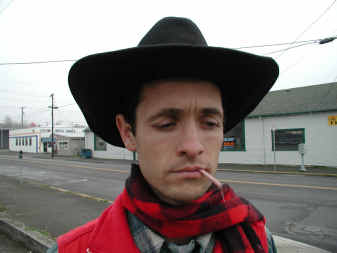 That's a firecracker between m' lips. 🧨
Parental Advisory alert: A YEAR IN THE LIFE OF SLIPPERY GOODSTUFF. Produced by Shawn Parke in 2003.