See ALL shows here: https://rappincowboy.com/shows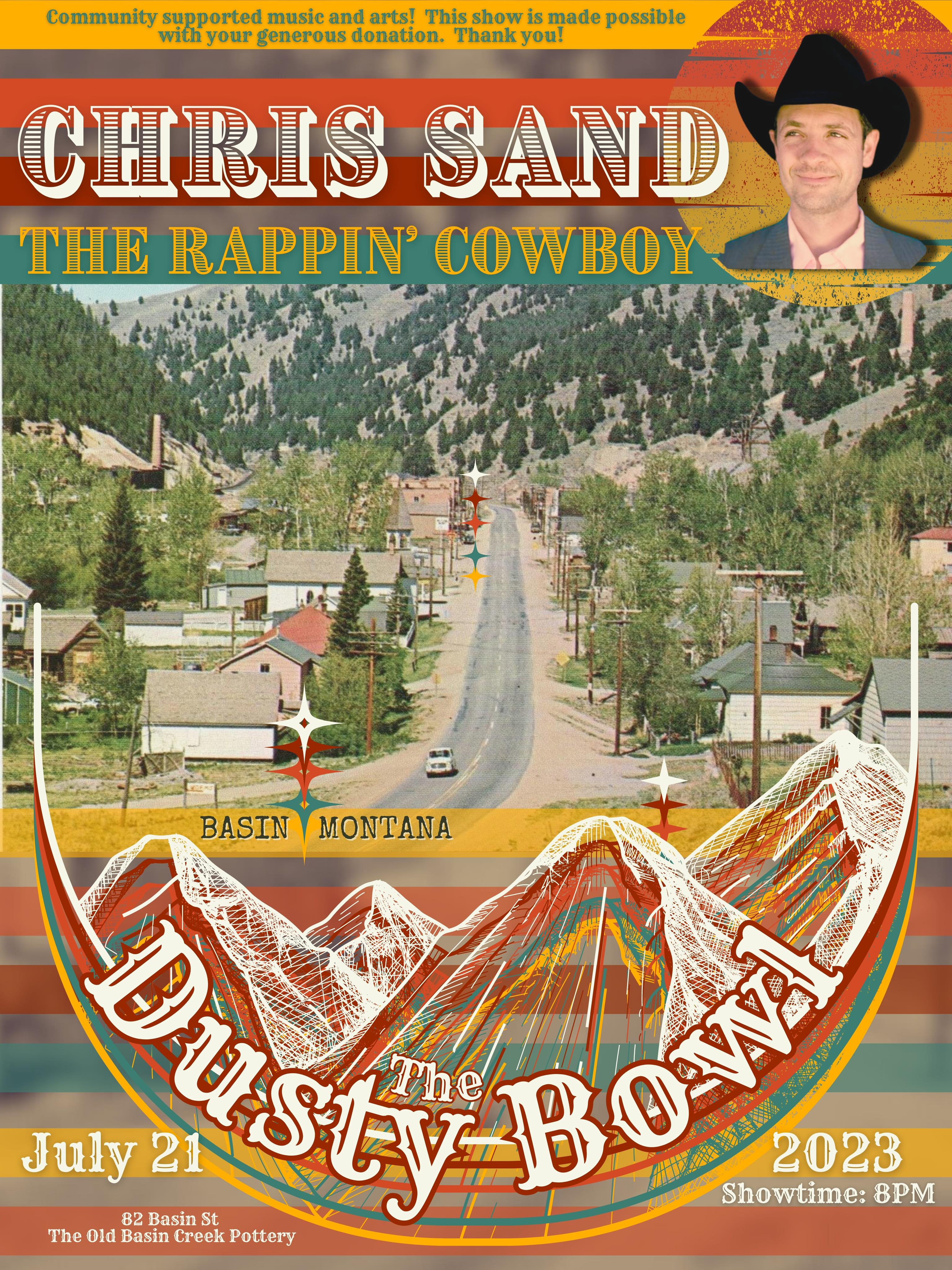 Heart of Montana Tour:
July 14 - Billings, MT. Private house concert.
July 15-17 - Ramblin' time + family reunion in Eastern Montana.
July 18 - Glasgow, MT at Elk's Lodge w/ Alex Solberg (Wolf Point), 7pm.
July 19 - Havre, MT at Sounds on the Square w/ Izaak Opatz & Jonny Fritz. 6pm.
July 20 - Butte, MT at Carpenter's Union Hall w/ Izaak Opatz & Jonny Fritz. 8pm.
July 21 - Basin, MT at The Dusty Bowl, 8pm.
More Montana Shows:
July 28 - Book Reading at Fact & Fiction, 4pm-6pm. Free.
July 29 - Montana Natural History Center Inaugural Block Party. 1pm. Free.
Aug. 4 - Private birthday bash in Niarada, MT.
Aug. 5 - Private wedding party in Elmo, MT.
---